Biodynamic Craniosacral Foundation Course
In this exciting seminar presented by the Lyons Institute, the student will be taught powerful insights, anatomy and "tools of the trade" from the 110 year lineage of bodywork pioneer and visionary Dr. William Garner Sutherland (1873 – 1954), the founder of Cranial Sacral therapy. In this class the student will learn these important foundational skills:
The Practitiner fulcrum for creating a safe environment for healing,
Field dynamics, the creation of a resonant field from which all work unfolds,
Accessing the three fluid tide and riding their waves,
All the cranial vault holds which are the mechanical gateways to the work,
Sacral holds and sacral dynamics
Still points as a therapeutic tool
"Judah, I'm still reeling from the cranial class. I think it changed my approach to bodywork from this moment on. My visualization of the body's tissue field is more fluid concious. I worked on 5 clients today, and my sense of their tissue is much different than before. Thanks so much for developing into an awesome, compassionate, and gifted teacher and sharing yourself with all of us."
– Jackie Wayda LMT
"Thank you so much for sharing your passion of teaching with us. I have never attended a class with so much hands on training. The very first day of class we all had new techniques to use right away. To see the transformations that are made with this work has changed my clients, my work, and in fact myself for ever. What a refreshing style of teaching."
– Barbra Harding
October 12-15, 2017
Feighquin Quin Co. Clare, Ireland
The cost of the 4 day course will be 530 Euros.
 For more information about accommodations etc please contact
Ruth Hassett 00353861681065 – ruthhassett@hotmail.com
or Judah Lyons judah@lyonsinstitute.com
About the Instructor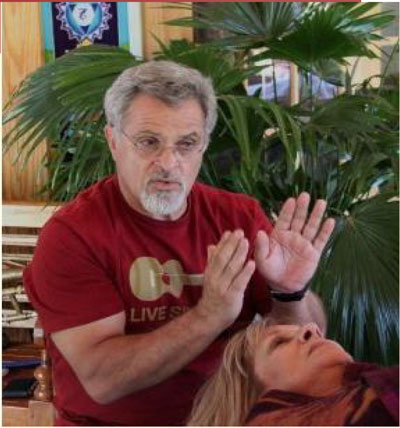 Judah Lyons began his career at the Rolf Institute in Boulder, Colorado in 1989. He has taught since 1992 in various massage colleges around the country both the work of Dr. Ida Rolf and Dr. William Garner Sutherland. He spent two years studying the Biodynamic Model of cranial work with Franklin Sills in Devon, England after practicing the bio-mechanical model of the Upledger Institute. He presently teaches both cranial work and structural integration on humans and horses.